NHF's 69th Annual Meeting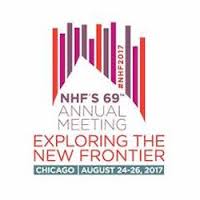 Every year the Nebraska Chapter sends members of our community to NHF's Annual Meeting. This year the meeting will be held in Chicago, Illinois the last weekend of August. If you are interested in attending, the deadline to fill out the application is next Friday, April 15th! 
Please keep in mind that the grant may not cover all the expenses that go along with this trip. A committee will determine who we will send and how much of the budget will go to each family or individual chosen.
Preference will be given to families who have not attended the meeting before. However, we do have an opportunity through the Colburn- Keenan Foundation to apply for an additional travel grant that is only open to those who HAVE attended the annual meeting before.