Red White Game
This form stopped accepting submissions on April 15, 2017 12:00 am CDT.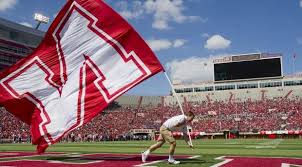 Join us at Oak Lake Park for Tailgating Saturday, April 15th. A Grilled Lunch will be provided at the park. Parking included at the Stadium. Event is free but you must pre-register!
Contact Information
Maureen Grace
402-499-8025
You asked and we listened! We will be moving the location of the Red/White Tailgate this year back to a park!
Join the Nebraska Chapter of the NHF for tailgating and attending the Husker Red/ White Game!
The new location will be the Shelter at Oak Lake Park in Lincoln, Nebraska just a couple minutes drive from Memorial Stadium.
We will be grilling up a delicious lunch before we head over to the Game.
Tickets and parking passes will be included. Registration is FREE but please RSVP quickly so we can get enough tickets. 
Agenda:
10:30 am- Tailgating at Oak Lake Park
11:30 am- Lunch
12:30 pm- Drive to Memorial Stadium
1:00 pm- Red/White Spring Game