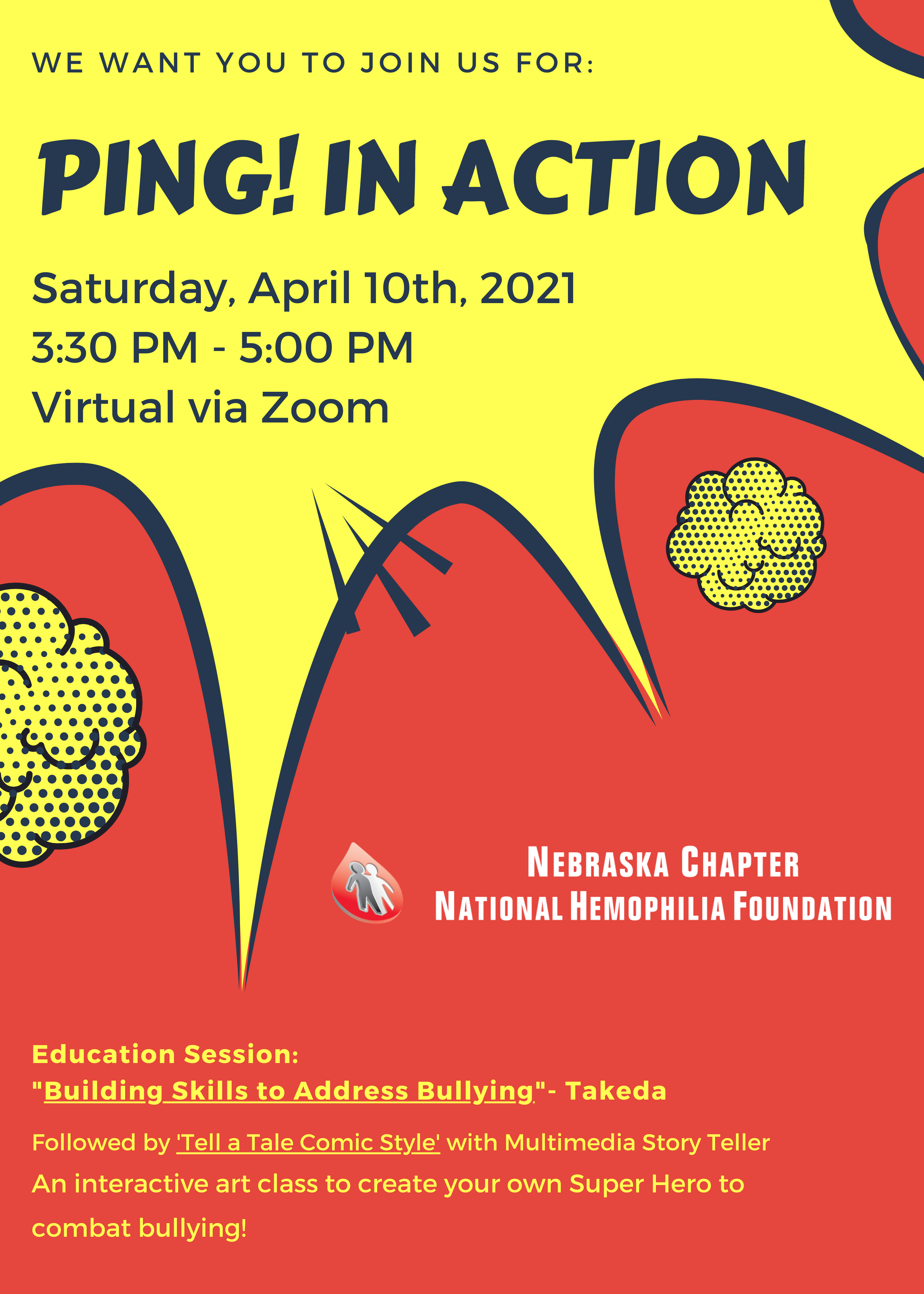 Join us for a fun filled afternoon of education and art!
Education Session:
Building Skills to Address Bullying with Takeda
Followed by 'Tell a Tale Comic Style' with Multimedia Story Teller
An interactive art class to create your own Super Hero to combat bullying!
Use your ideas and her teaching skills to help you create your own comic booklet. You will be glad you did and even be inspired to create a series of stories about the comic hero you have created.
PING (Parent Information Networking Group) is intended for families with children under 14.
However, all ages are welcome to attend. Registration includes event box with all
materials needed for the Comic Book art
and drawing Session.
Please RSVP by April 2nd to receive event box.
Must be part of NE NHF's local bleeding disorders community to attend this virtual event.