World Hemophilia Day Celebration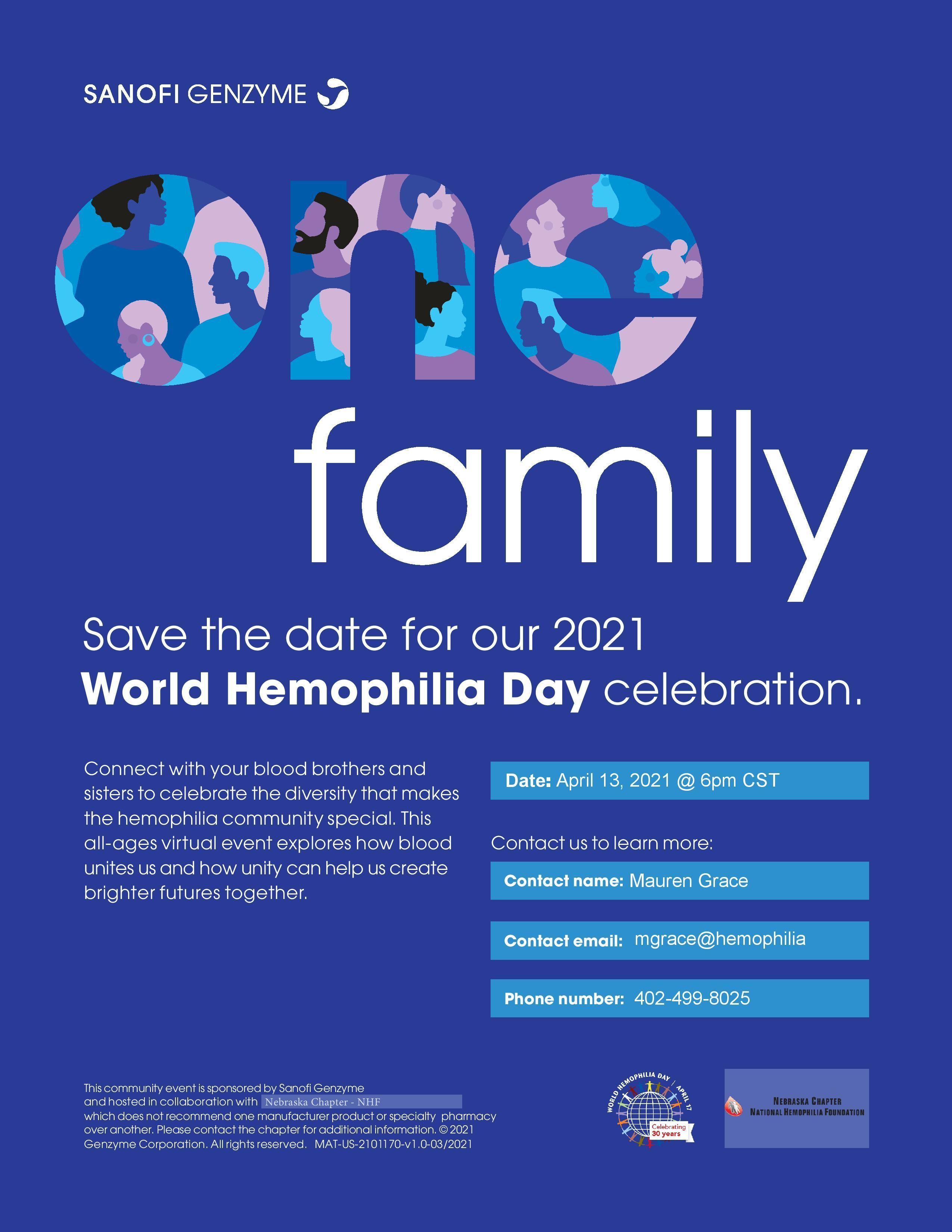 Connect with your blood brothers and sisters to celebrate the diversity that makes the hemophilia community special. This all ages virtual event explores how blood unites us nd how unity can help us create brighter futures together.
This event includes an event box. Register today to get a box shipped to you!
Program made possible and supported by Sanofi Genzyne