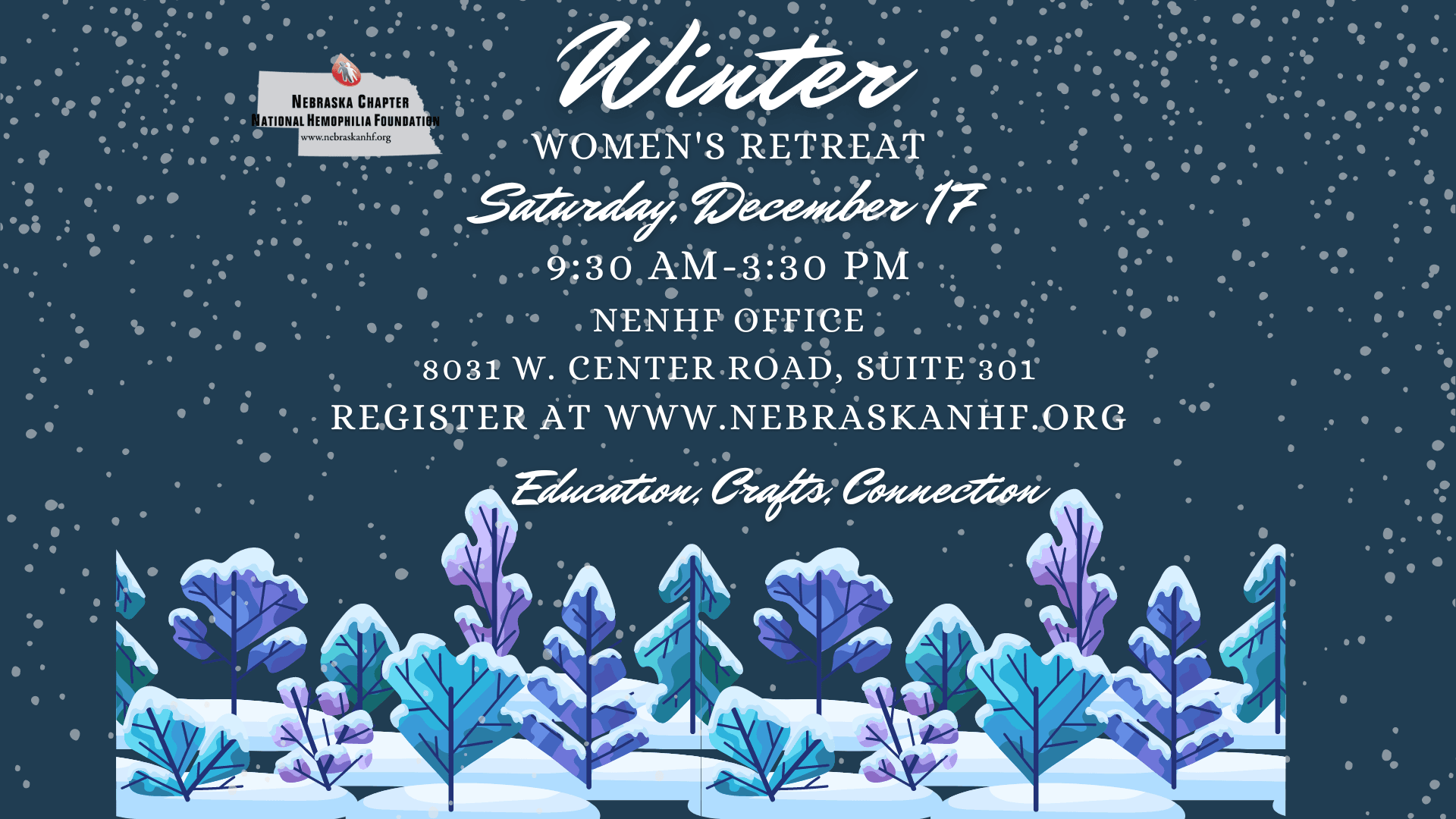 You've spent the season taking care of everyone else. Now it's time to let us take care of you!
Join us for a Women's Retreat on Saturday, December 17th from 9:30 am to 3:30 pm at the Nebraska NHF Chapter Office located at 8031 W. Center Rd, Suite 301, Omaha, NE 68124.
We will enjoy education, crafts, and some self-care.
Space is limited so register today!