Adults with Bleeding Disorders Conference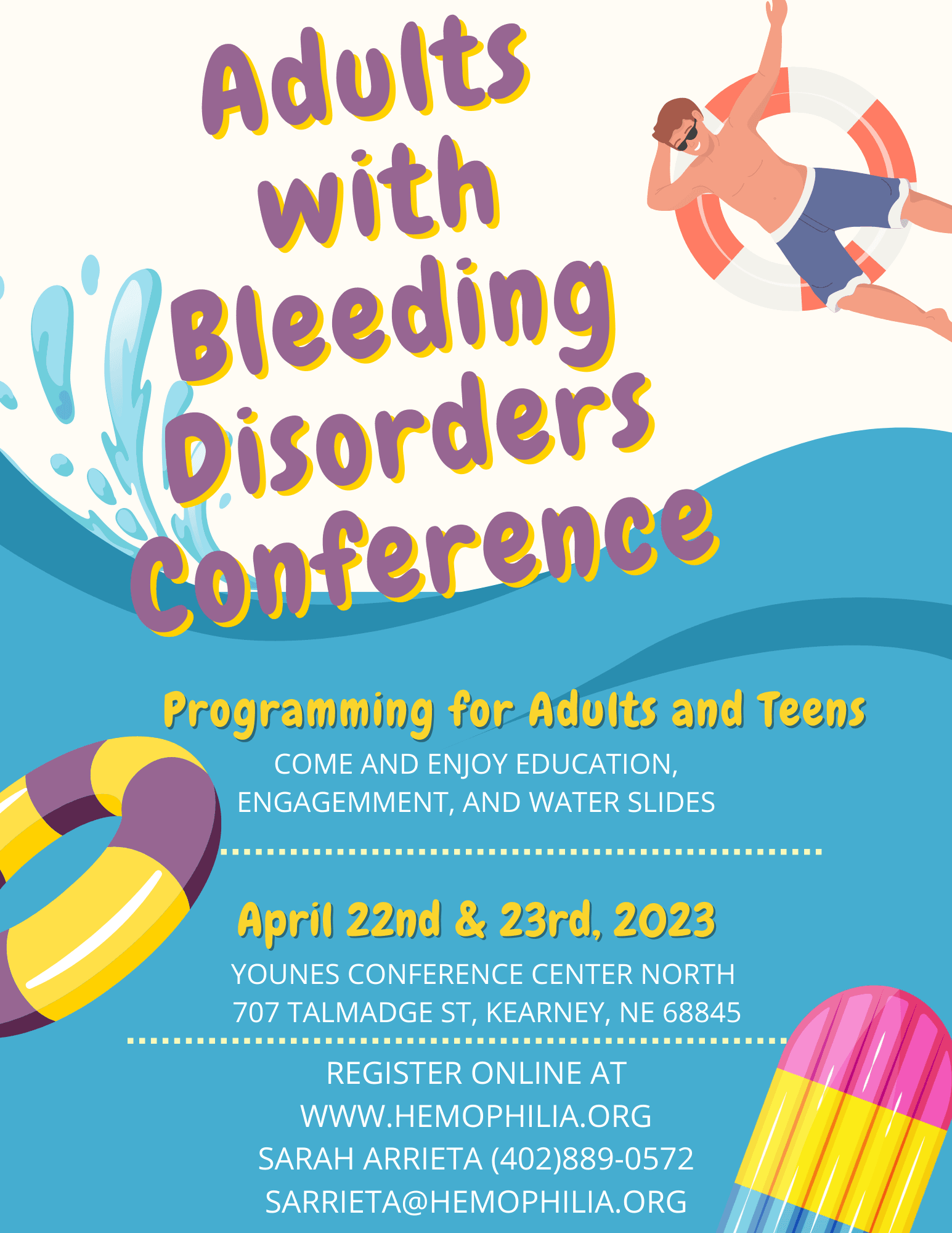 Are you an adult living with a bleeding disorder? Are you a care giver who wants to know more about what to expect for your child as you age? This one conference will touch on issues and education focused on topics that affect the adult population in the Bleeding Disorder Community.
An entire teen event will take place at this Conference! We would love your teens to come to participate.
We look forward to sharing knowledge, connecting with our adult and teen community and having some fun along the way.
Registration for the Adults with Bleeding Disorders Conference is $25 and includes your hotel accommodations, food and child care.
The teen track alone does not have a charge- if you would like a hotel, we do ask you to register for the full AWBD conference to guarantee your spot.