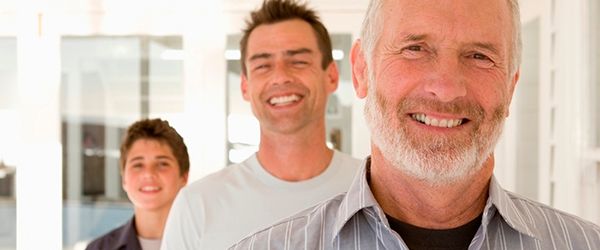 Adults with Bleeding Disorders Web Conference
We hoped we would be able to be together this August for our Kearney Education Day but due to the COVID19 Pandemic, we are unable to meet. 
However, we understand the importance of ongoing education, connection and community. We are transitioning our Kearney Outreach event virtual! The focus of this virtual event will be on adults and aging with a bleeding disorder. We welcome families and adults of every age to join us. Our Family Education Weekend generally has more information for younger families and this virtual education day will balance that with sessions specifically for adults. We will limit the time to 2 hours so it won't take up your whole day. We understand that Zoom fatigue is real and do not expect you to take a whole day to spend with us online. 
You will be sent the log in information for the conference on Friday, August 28th.
Each household that participates in this conference will be sent a $50 GrubHub or Amazon Gift Card at the completion of the event. 
Registration for this event is FREE!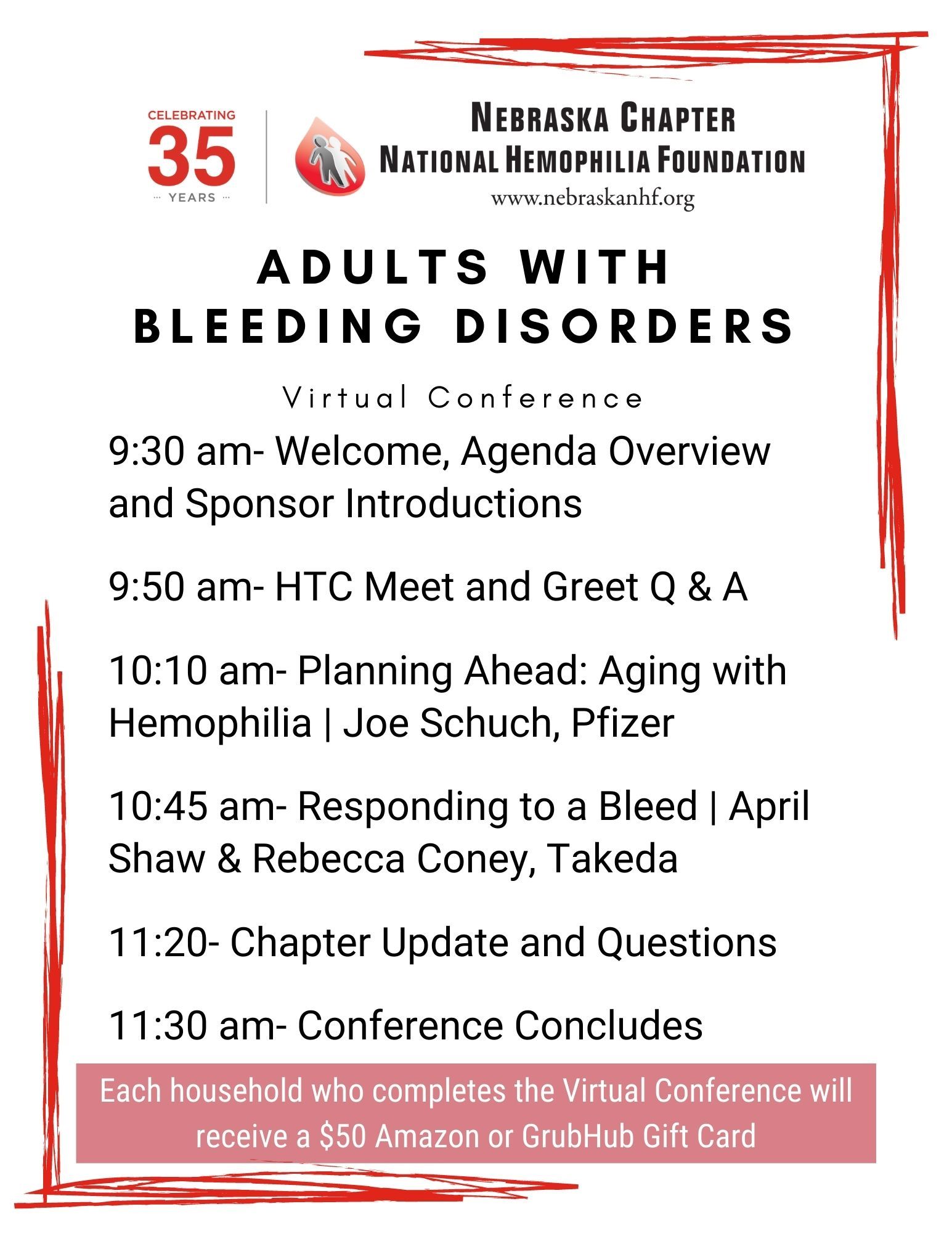 Adults with Bleeding Disorders (Kearney Ed Virtual)
This form stopped accepting submissions on August 29, 2020 12:00 am CDT.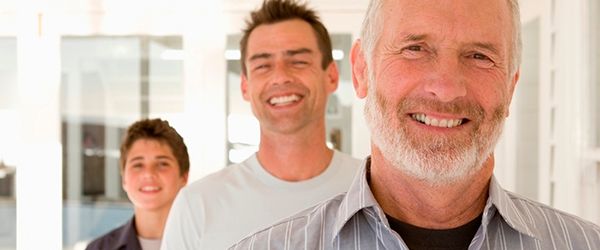 Join us for a virtual education day on Saturday, August 29th. This event is taking the place of our Kearney Education Day. We will be focusing on adults and aging with bleeding disorders. Attendees will receive promotional materials including Amazon or GrubHub Gift Card after completing the web conference.
Contact Information
Maureen Grace
402-499-8025