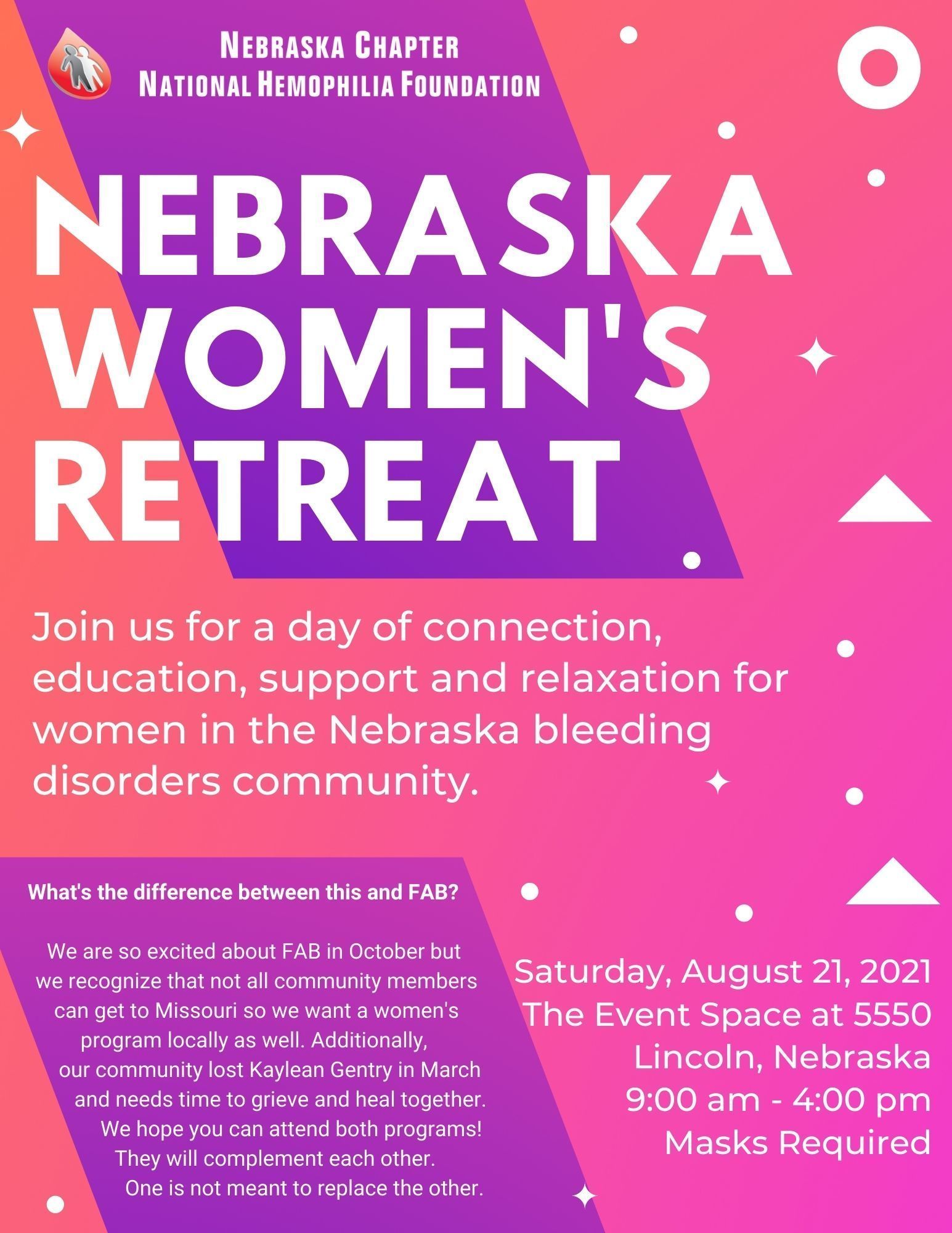 Nebraska Women's Retreat
This form stopped accepting submissions on August 21, 2021 9:00 am CDT.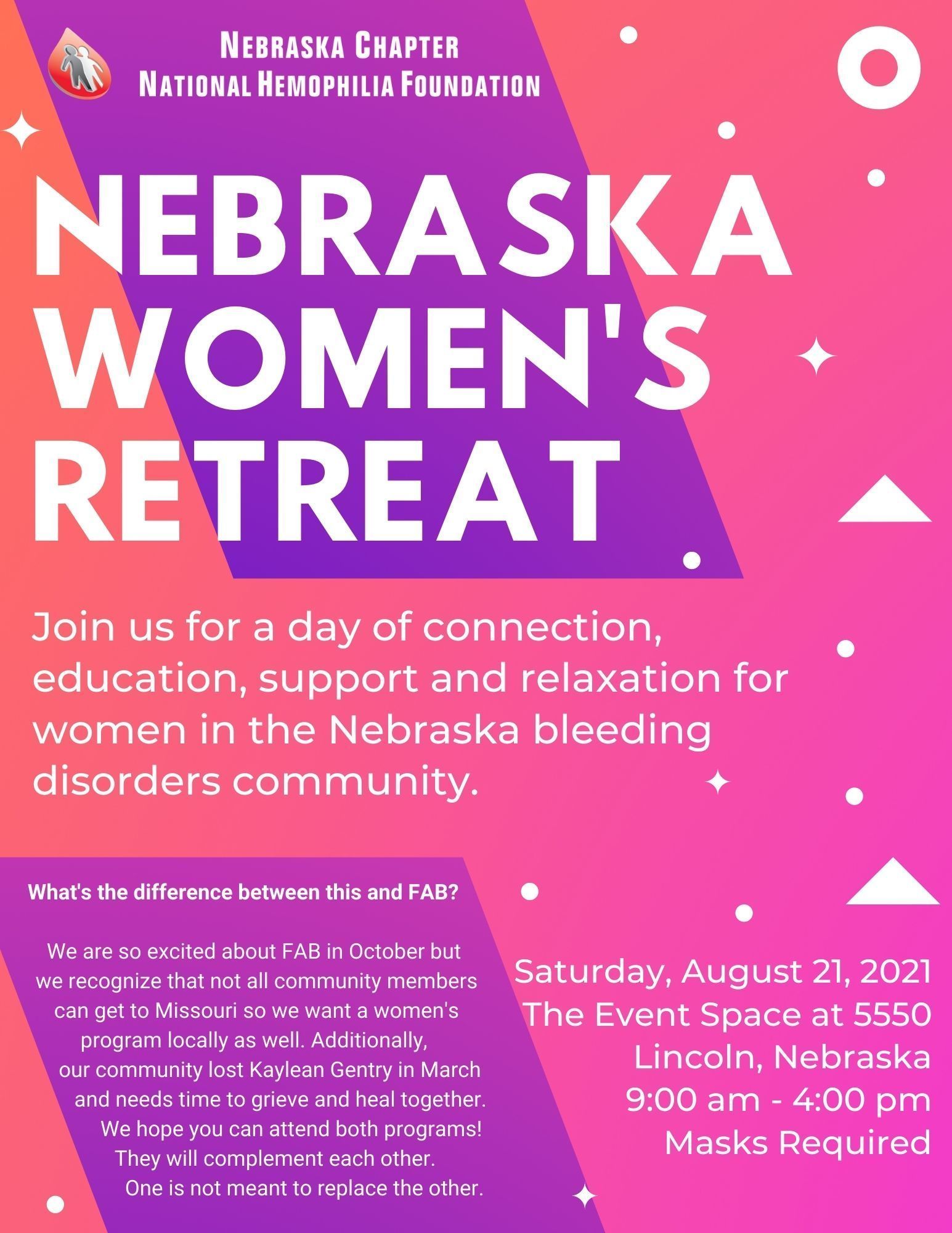 Join us for a day of connection, education, support and relaxation for women in the Nebraska bleeding disorders community.
Saturday, August 21, 2021
The Event Space at 5550
Lincoln, Nebraska
9:00 am - 4:00 pm
Masks Required
What's the difference between this and FAB?
We are so excited about FAB in October but we recognize that not all community members can get to Missouri so we want a women's program locally as well. Additionally, our community lost Kaylean Gentry in March and needs time to grieve and heal together.
We hope you can attend both programs! They will complement each other. One is not meant to replace the other.