What You Need to Know About Hemophilia A with Bayer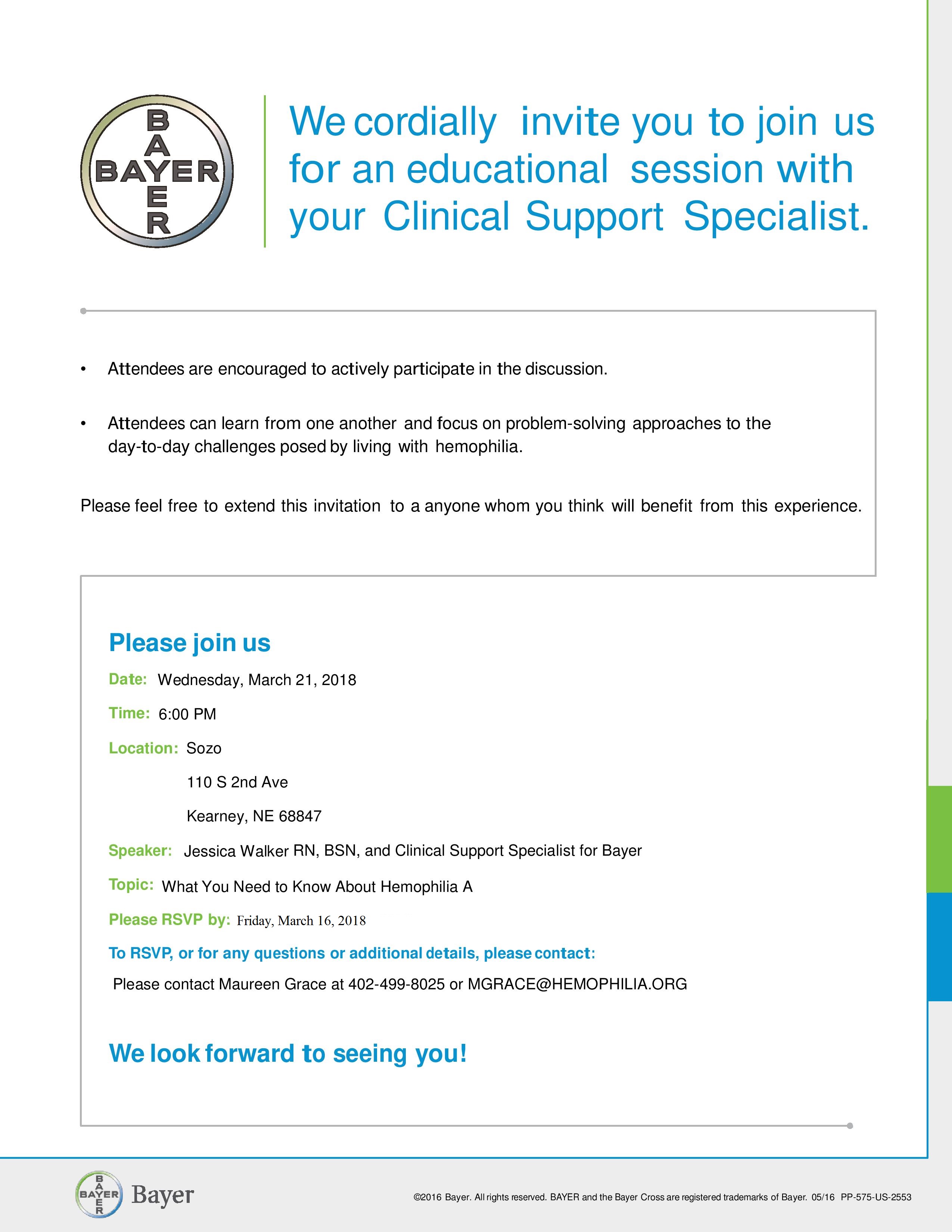 We cordially invite you to join us for an educational session with a Bayer Clinical Support Specialist.
Attendees are encouraged to actively participate in the discussion.
Attendee can learn from one another and focus on problem solving approaches to the day to day challenges of living with hemophilia.
Feel free to extend this invitation to anyone whom you think will benefit from this experience.
Wednesday, March 21, 2018
6:00 pm
Sozo- 110 S 2nd Ave, Kearney, NE 68847
Speaker: Jessica Walker, RN, BSN, and Clinical Support Specialist for Bayer
RSVP by Friday, March 16th, 2018