Getting Ready for What's Next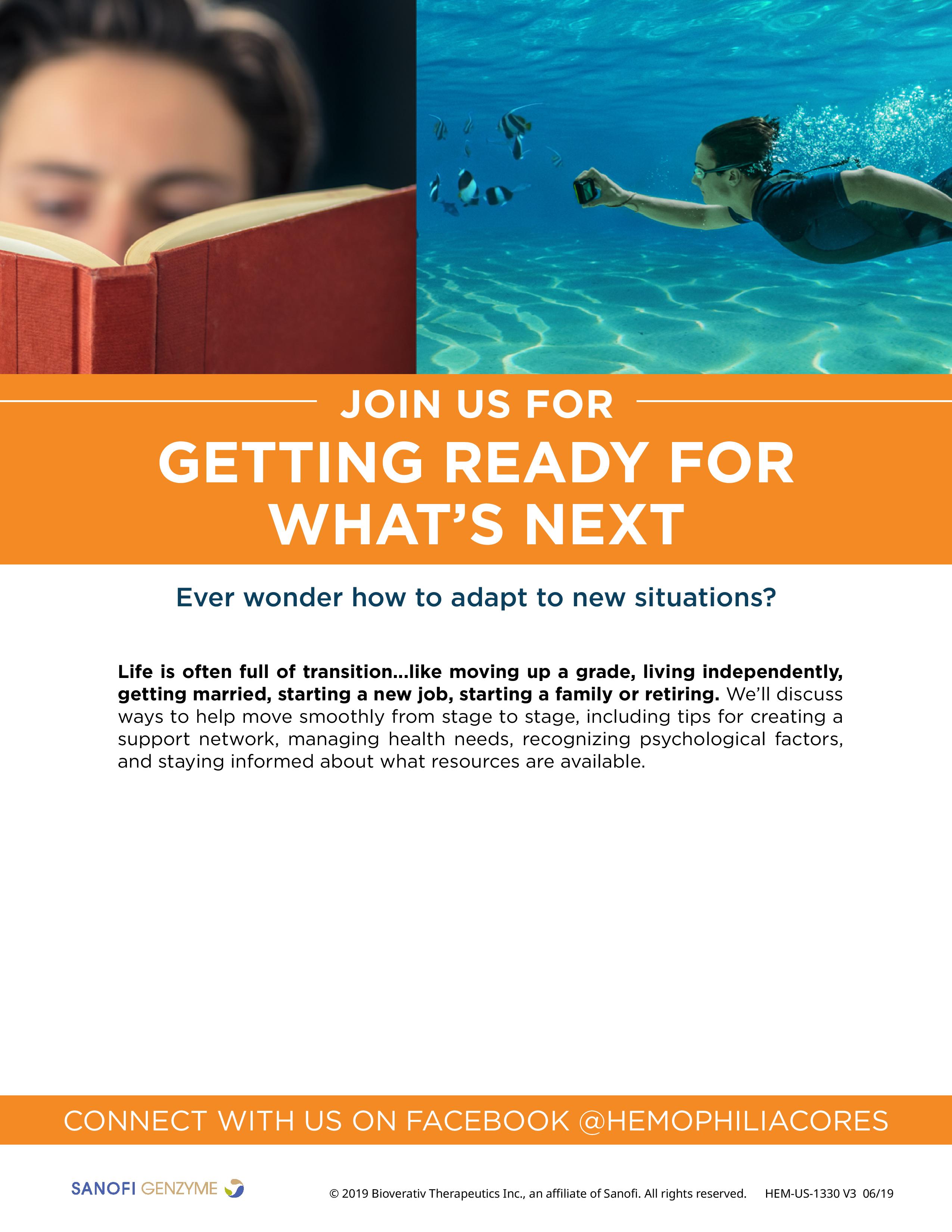 Join Nebraska NHF and Sanofi Genzyme for an educational dinner.
Life is often full of transition...like moving up a grade, living independently, getting married, starting a new job starting a family or retiring. We'll discuss ways to help move smoothly from stage to stage, including tips for creating a support network, managing health needs, recognizing psychological factors, and staying informed about what resources are available.