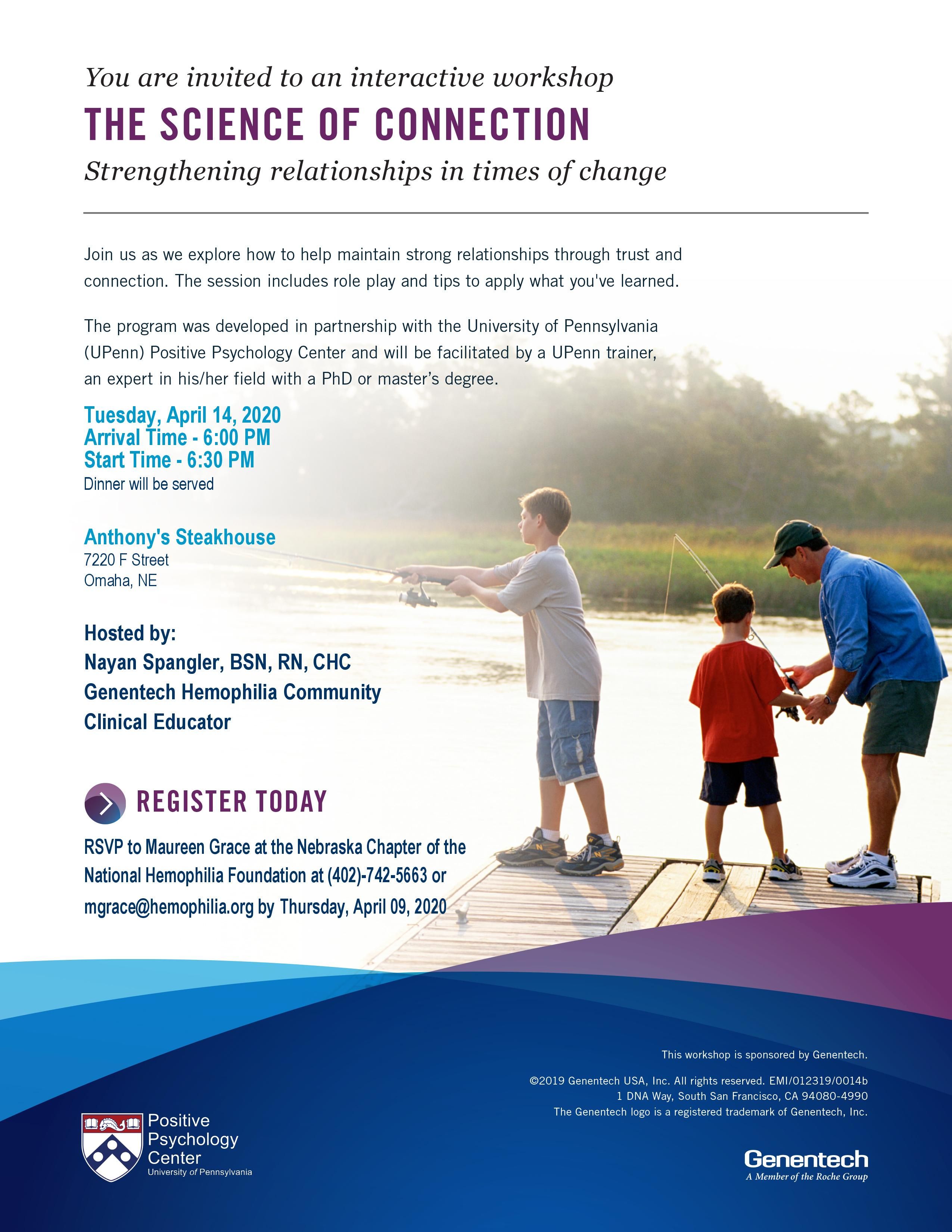 Join Nebraska NHF and Genentech for an educational dinner.
Join us as we explore how to help maintain strong relationships through trust and connection. This session includes role play and tips to apply what you've learned.
The program was developed in partnership with the University of Pennsylvania (UPenn) Positive Psychology Center and will be facilitated by a UPenn trainer, an expert in their field with a PhD or Master's Degree.