PING! Parent Information Networking Group
This group will provide an opportunity for these families to network, build relationships, receive family-to-family support and learn more about their child's bleeding disorder.
Activities will be held 2 times per year, one in summer and another in winter. Parents of, and children with, bleeding disorders will benefit significantly from this program. Parents will learn important information to help care for their child with a bleeding disorder. In addition, parents will build a support network that they can call upon to ask questions or receive support whenever needed. In addition, children will start forming friendships with other children their age, which will offer support and long lasting relationships.
Our PING dates for 2019 are:
Saturday, June 29th and Saturday, December 7th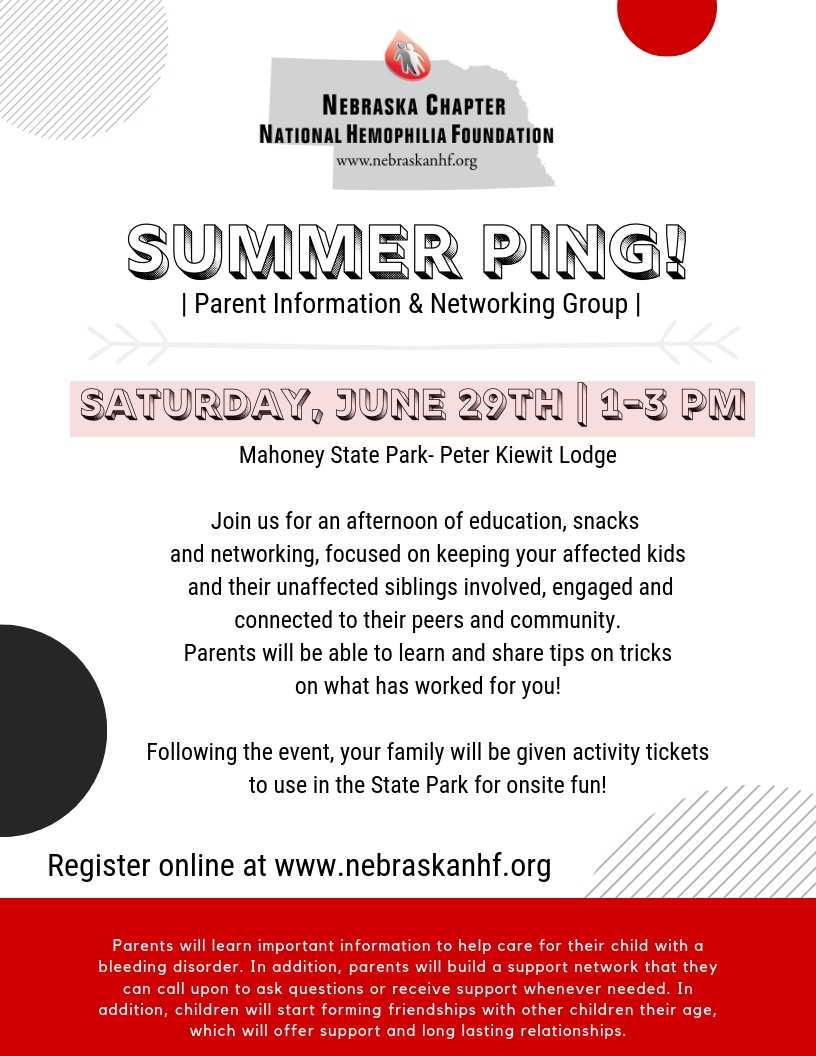 Summer PING at the Park
This form stopped accepting submissions on June 29, 2019 1:00 pm CDT.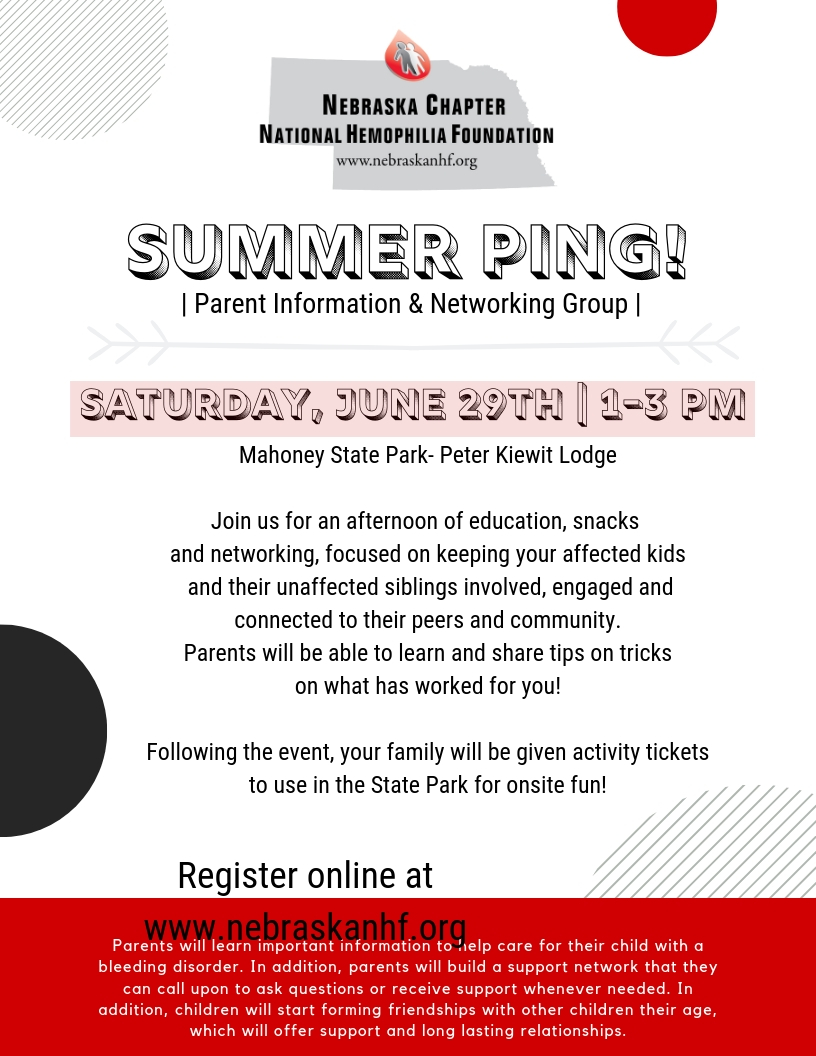 Join us for an afternoon of education, snacks and networking, focused on keeping your affected kids and their unaffected siblings involved, engaged and connected to their peers and community. Parents will be able to learn and share tips on tricks on what has worked for you! Following the event, your family will be given activity tickets to use in the State Park for onsite fun!
Contact Information
Maureen Grace
402-499-8025