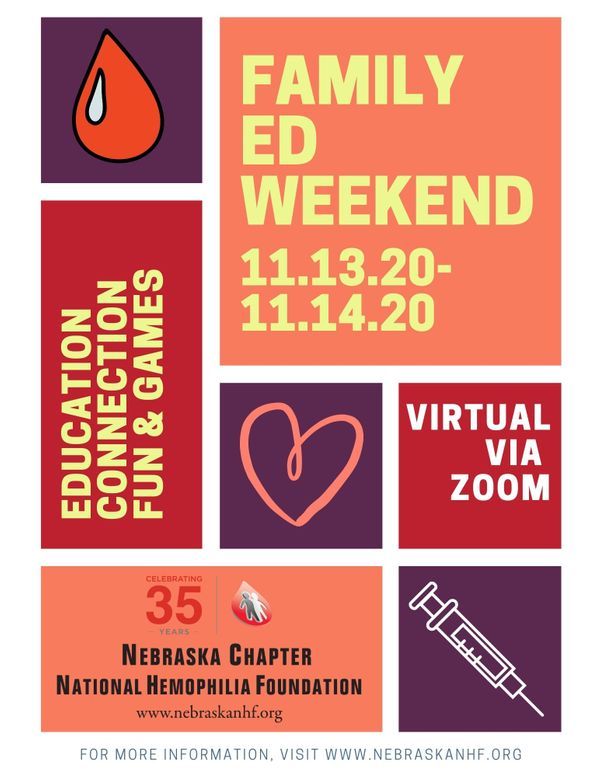 Please join us for Nebraska NHF's Annual Education Conference. 
This year we will be hosting our event virtually due to the Covid-19 Pandemic. We are working hard on creating a great informational, educational and fun weekend for you and your family. 
All registrations are free for 2020 due to the event being virtual.
Friday, November 13th and Saturday, November 14th
We are working on the agenda for the event now. We have set session times but are finalizing speakers. Please feel free to register now and we will update with speaker information soon.
Additionally, we are working to provide each registered family a tablet to be able to access the virtual sessions. We know not everyone has the tools to ensure they are able to log in for a virtual conference. 
*Tablets are one per household. Must be a member of the Nebraska Chapter of NHF (Have a person in your household with a bleeding disorder and live in the Nebraska NHF service area). We ask if you register and accept a tablet that you be present for as much as the conference as you are able to.*
We look forward to a wonderful conference in November. Can't wait to see you there!
Visit Our Swoogo Landing Page Here!