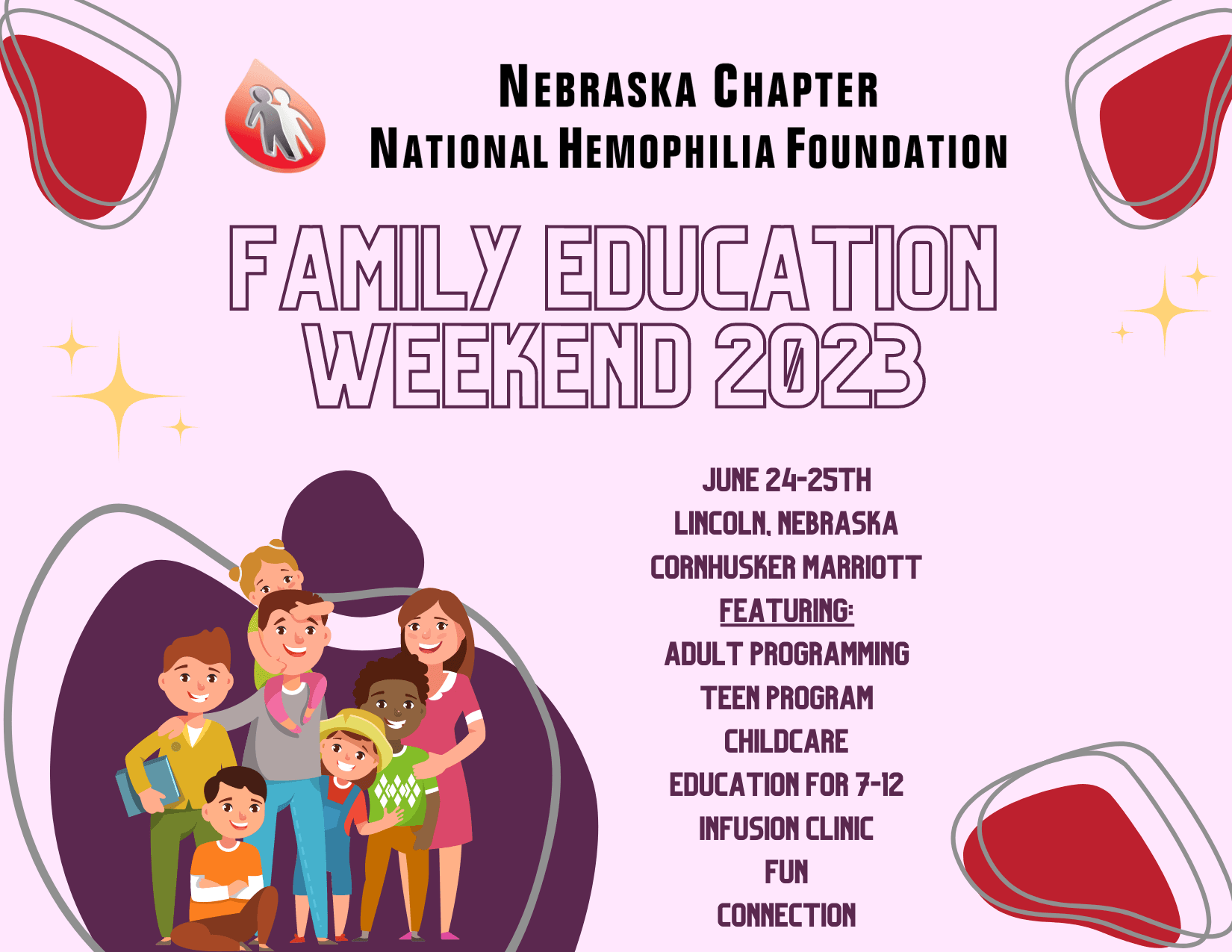 Please join us for Nebraska NHF's Annual Education Conference. 
Saturday, June 24th and Sunday, June 25th, 2023
Cornhusker Marriott | Lincoln, Nebraska
Childcare will be provided for kids 0-11, pre-teen education (7-11) and there is a teen track for ages 12-19. 
Proof of Vaccination or Negative Test are No longer required to attend NENHF Events.
While participating in events held or sponsored by the National Hemophilia Foundation (NHF), consistent with CDC guidelines, participants are encouraged to be vaccinated against COVID-19, practice hand hygiene, "social distancing" and wear face coverings to reduce the risks of exposure to COVID-19. Because COVID-19 is extremely contagious and is spread mainly from person-to-person contact, NHF has put in place preventative measures to reduce the spread of COVID-19. However, NHF cannot guarantee that its participants, volunteers, partners, or others in attendance will not become infected with COVID-19.
Register by May 24, 2023 to guarantee hotel room.
Family Registration: $50 | Individual Registration: $25 | New Family: $0
This form stopped accepting submissions on June 9, 2023 8:00 am CDT.