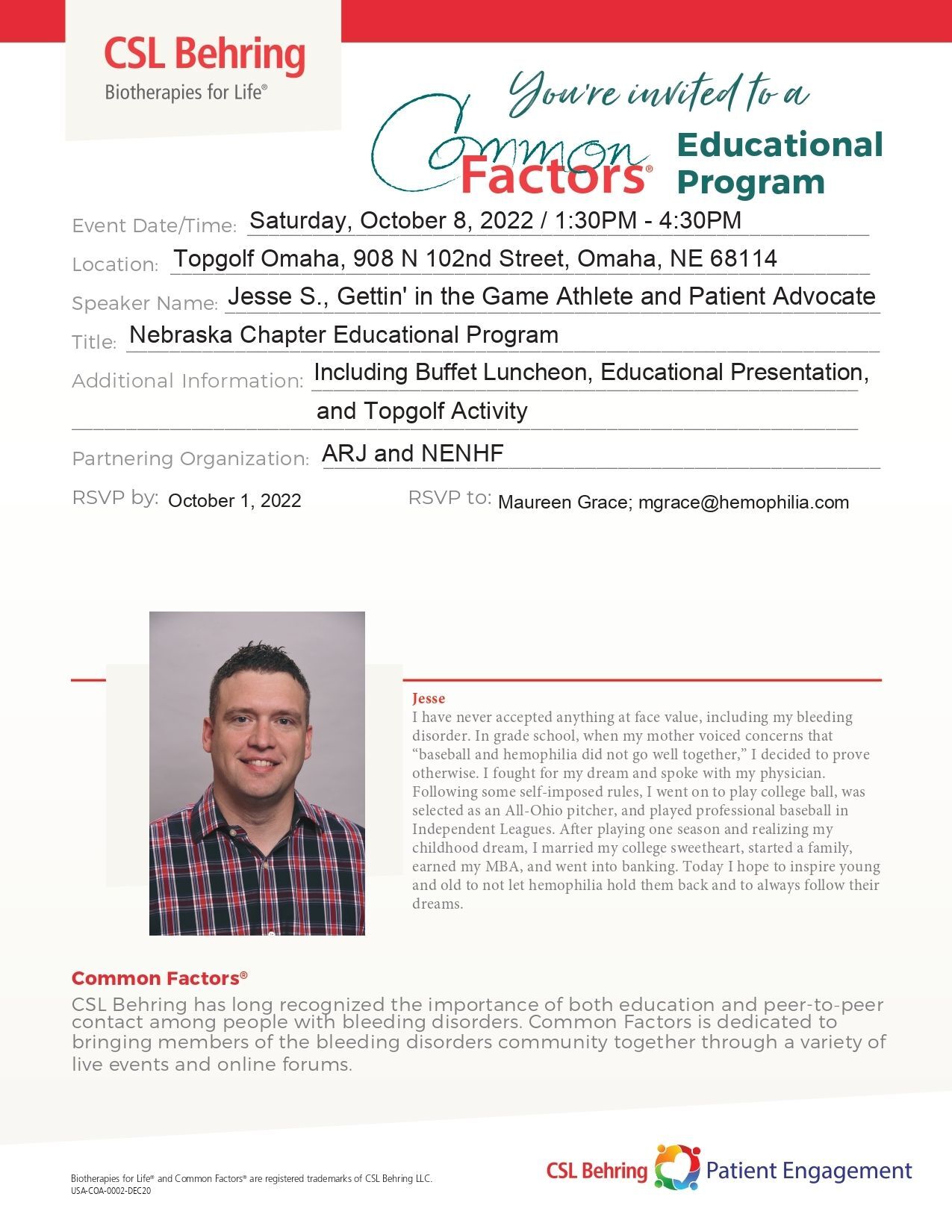 ---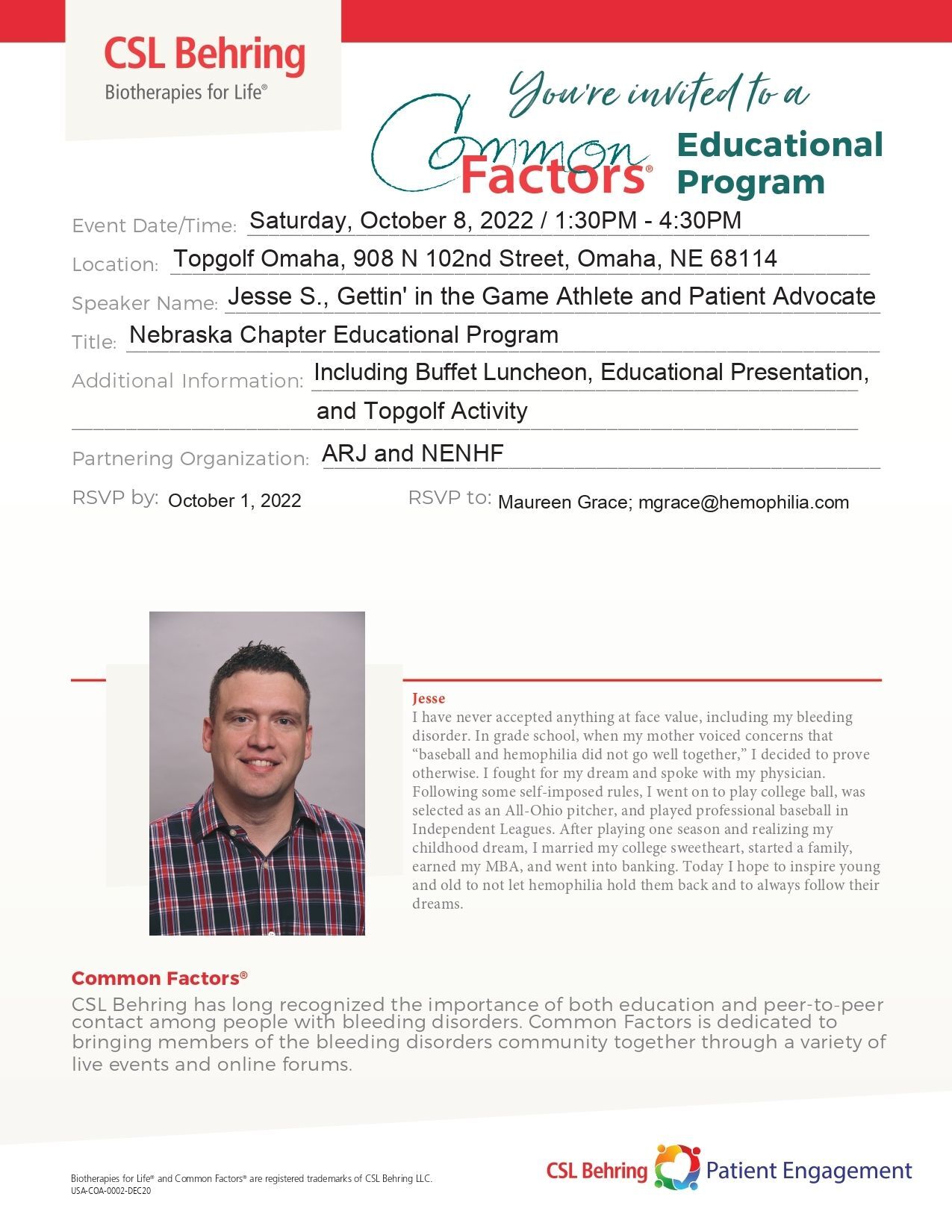 You're invited to a Common Factors Educational Program with CSL Behring and ARJ Infusion.
Saturday, October 8th from 1:30 -4:30 pm at Top Golf in Omaha.
This event includes a buffet lunch, Educational Presentation and Top Golf Activity.
All ages welcome. Please register by Saturday, October 1st to reserve your spot. All ages welcome.
Contact Information
Maureen Grace
402-499-8025
---