Bleeding Disorders are life long. We bring you this web conference that focuses on adults with bleeding disorders focused specifically on aging with a bleeding disorder, pain management, disclosing to an employer and so much more. 
Saturday, April 22, 2023
Younes Conference Center, Kearney, Nebraska | Crowne Plaza Hotel (with an indoor water park!) 
Hotels will be provided Saturday, April 22nd, for all attendees. Attendees driving in more than 120 miles will be eligible for a hotel on Friday, April 21st as well.
This year's focus will be on aging with a bleeding disorder, gene therapy, and resilience.
Registration includes hotel, food and all education sessions. Child care will be available. 
Continuing this year- Teen Track. This will be the only central Nebraska in person teen program of 2023 currently planned.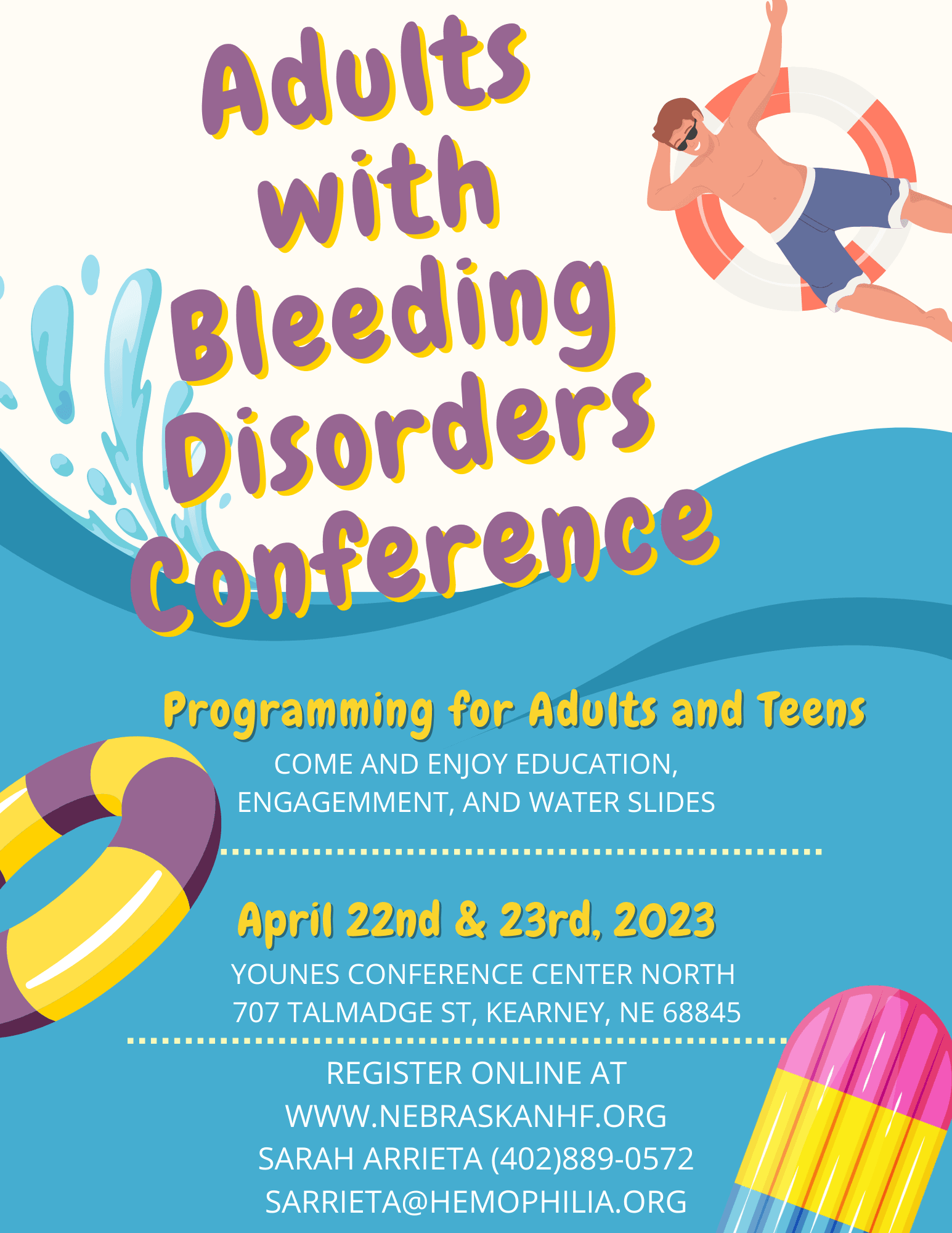 Adults with Bleeding Disorders Conference
This form stopped accepting submissions on May 8, 2022 10:00 am CDT.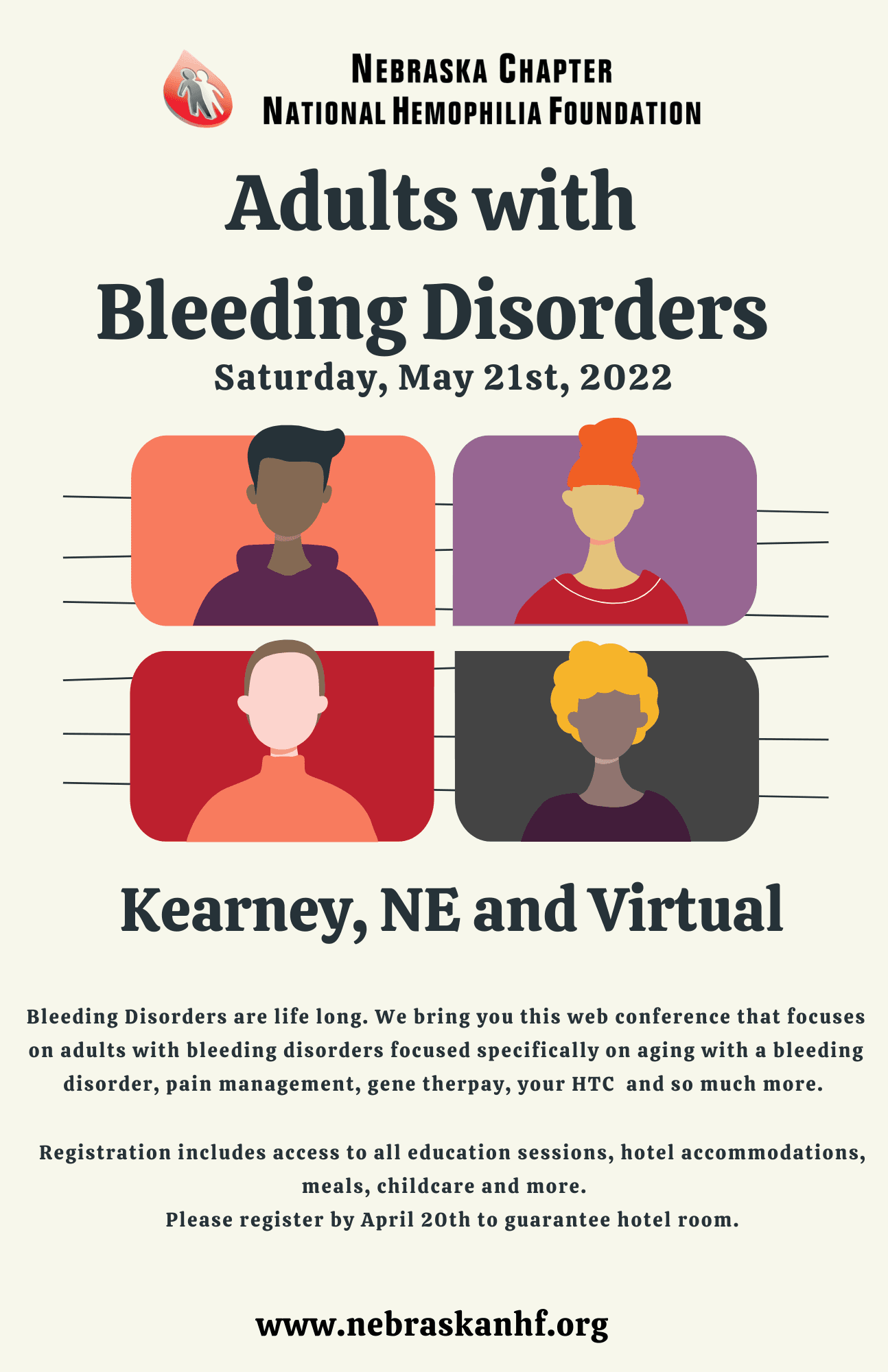 Are you an adult living with a bleeding disorder? Are you a care giver who wants to know more about what to expect for your child as you age? This one day hybrid conference will touch on issues and education focused on topics that affect the adult population in the Bleeding Disorder Community.
New- An entire teen event will take place at this Conference! We would love your teens to come to participate. It will be the only in person teen event in central Nebraska in 2022.
We look forward to sharing knowledge, connecting with our adult and teen community and having some fun along the way.
Registration for the Adults with Bleeding Disorders Conference is $25 and includes your hotel accommodations, food and child care.
The teen track alone does not have a charge- if you would like a hotel, we do ask you to register for the full AWBD conference to guarantee your spot.
Contact Information
Sarah Arrieta
402-889-0572