Bleeding Disorders are life long. We bring you this web conference that focuses on adults with bleeding disorders focused specifically on aging with a bleeding disorder, pain management, disclosing to an employer and so much more. 
Due to the COVID-19 pandemic, this event will be virtual in 2021. 
April 24th, 2021- Virtually through Zoom.
*This event is replacing our Kearney Education Day until we are able to safely host programs in person.*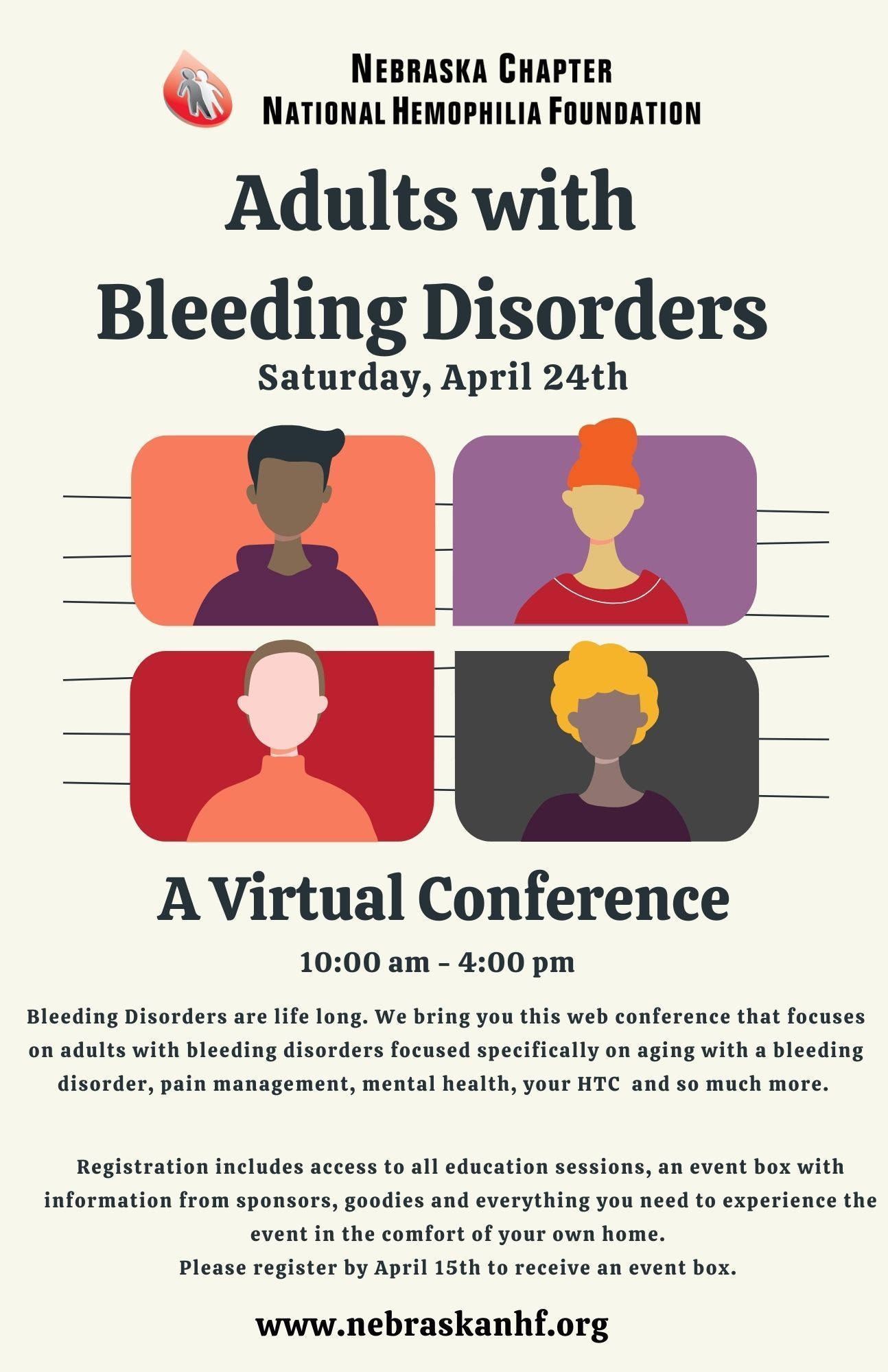 Adults with Bleeding Disorders Conference
This form stopped accepting submissions on April 24, 2021 10:00 am CDT.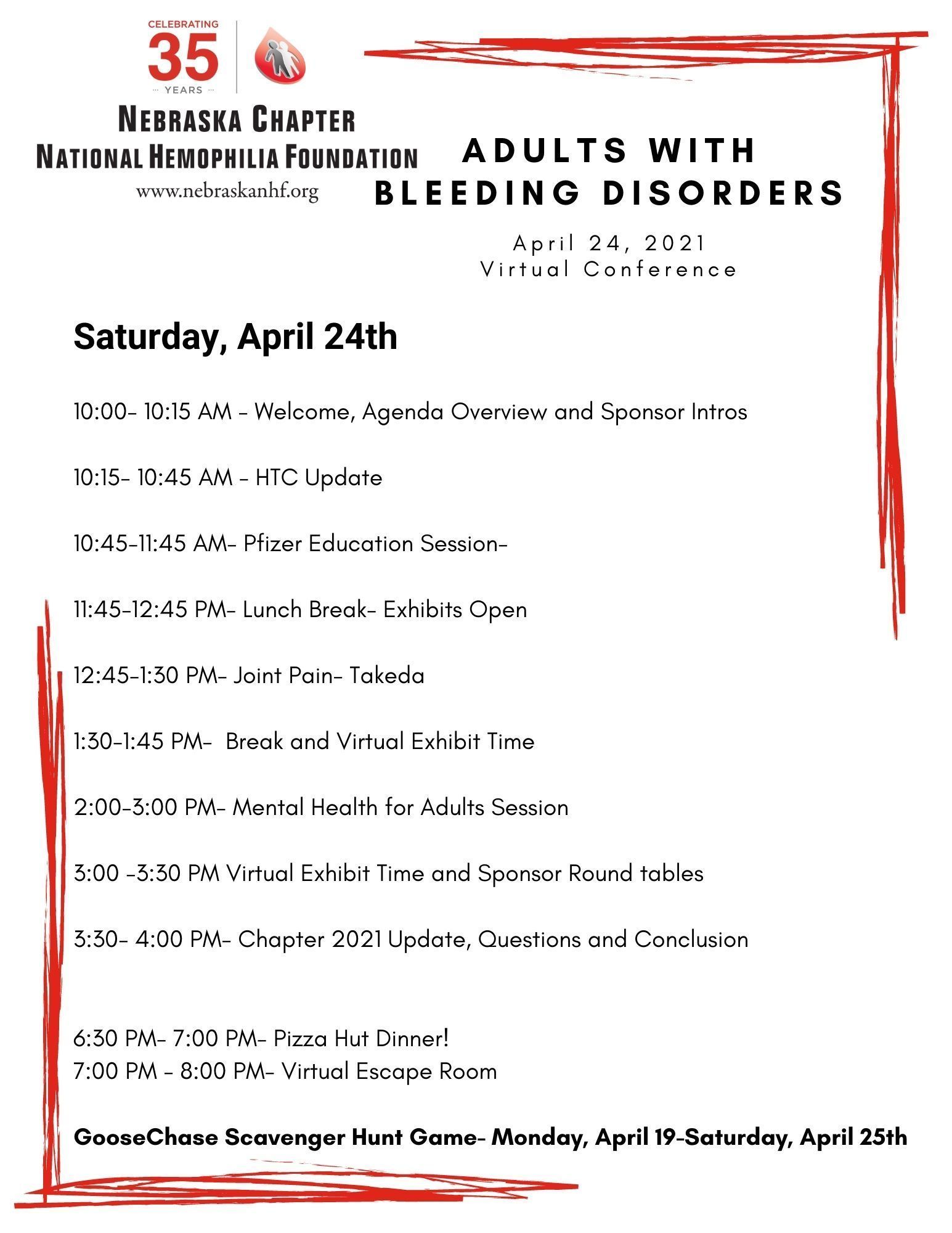 Are you an adult living with a bleeding disorder? Are you a care giver who wants to know more about what to expect for your child as you age? This one day web conference will touch on issues and education focused on topics that affect the adult population in the Bleeding Disorder Community. Hear an update from our HTC, information on Gene Therapy and dive into the importance of mental health as an adult with a chronic condition. The bleeding disorder community has lost many members in the past year to suicide and depression and the importance of addressing the stigma around mental health is at an all time high.
We look forward to sharing knowledge, connecting our adult population to our community and having some fun along the way.
Event boxes will be sent to each household that registers before April 15th, 2021.
There will be an optional virtual pizza and escape room in the evening following the web conference.
Contact Information
Maureen Grace
402-499-8025