This event has been rescheduled to October 11th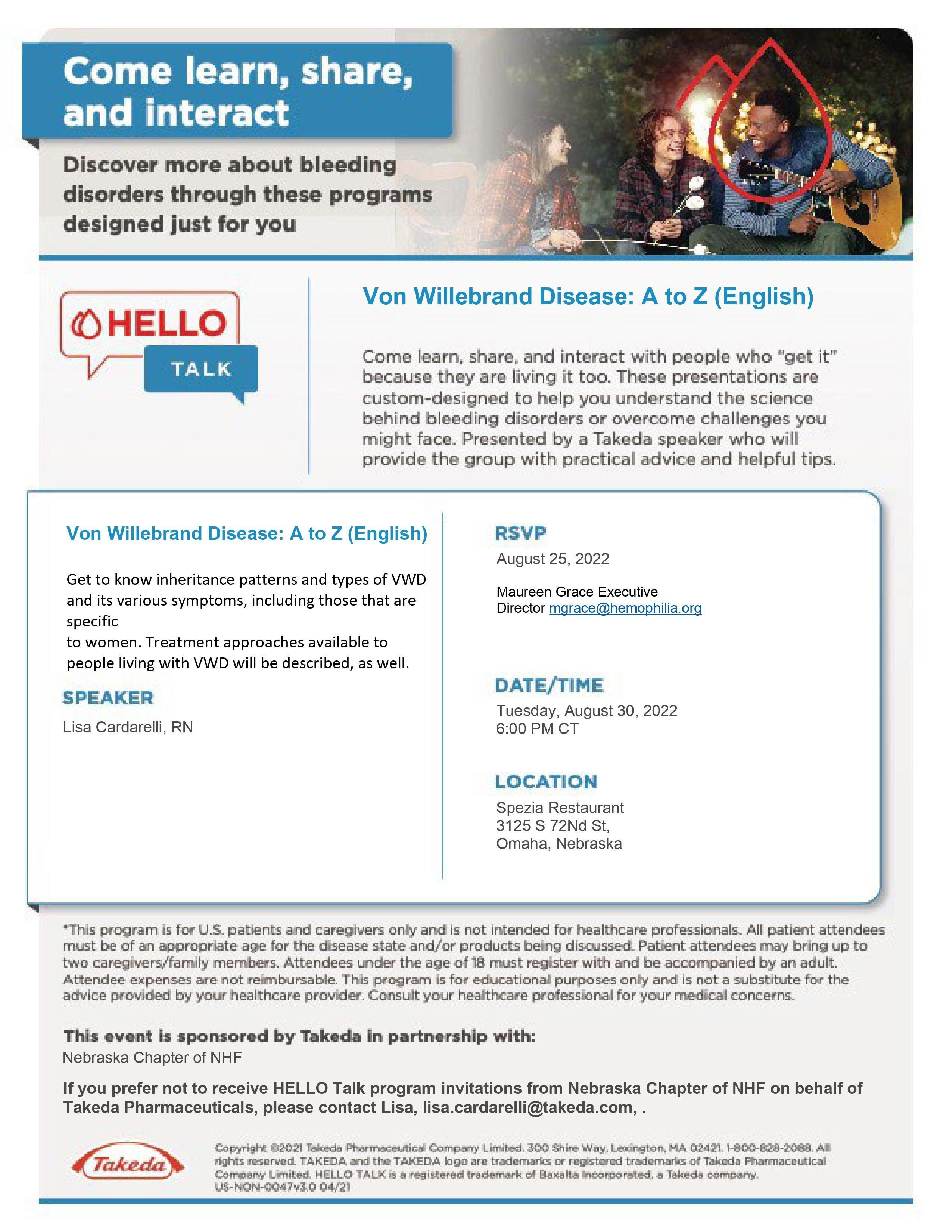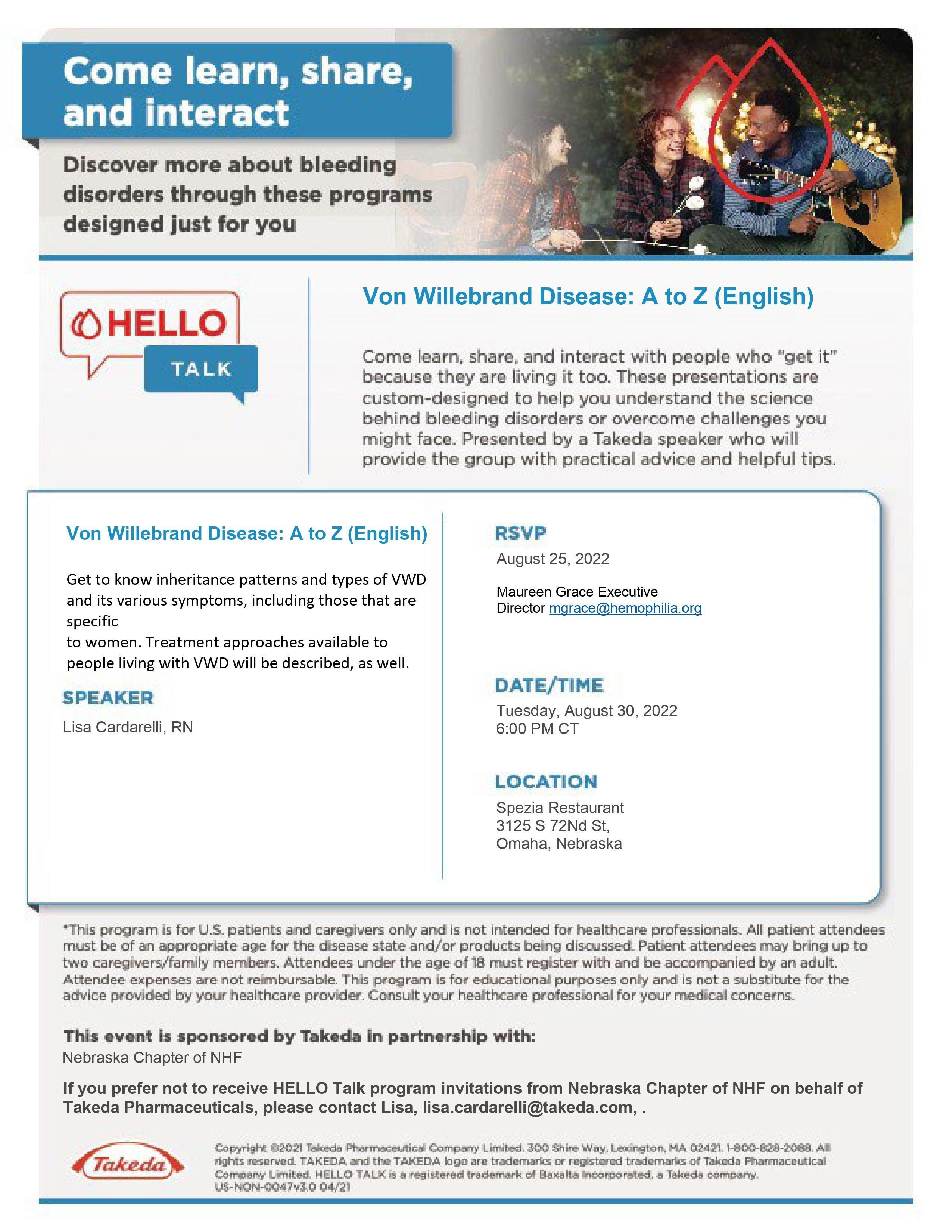 Join Nebraska NHF and Takeda for a hybrid education session on Von Willebrand Disease: A to Z
Get to know the inheritance patterns and types of VWD and its various symptoms, including those that are specific to women. Treatment approaches for those with VWD will be described as well.
Dinner and education will be at Spezia in Omaha and broadcast virtually as well.
Virtual attendees will get information packets mailed to them after completion of the event.
Contact Information
Maureen Grace
402-499-8025